OCTOBER 30th - NOVEMBER 3rd 2019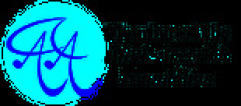 La Casa de Kamna, name of the association that organizes the Radovljica International Piano Competition, has been operating for several years in the cultural artistic field of the city and its surroundings. It organizes, in the field of Piano and Chamber Music in particular, concerts of young performers as well as confirmed soloists. Numerous are the Piano, Piano Duo, Violin and Chamber Music master classes that have been conducted under our leadership in the beautiful Baroque mansion, "Graščina", which dominates the historic centre of the city and where the Radovljica International Piano Competition takes place. A welcoming atmosphere dominated by the exchange of ideas and experiences characterizes our meetings.
Radovljica has an established musical tradition supported by the Music School for children and teenagers wich offers courses of differents instruments, voice and ballet. Since the last thirty years the Radovljica Music Festival of Ancient Music receives musicians from all over the world. Another important step was the Chopin Golden Ring international competition for young pianists that marked a significant moment in the musical heritage of the region.
La Casa de Kamna cultural activities focus on spreading the Latin American culture in its different expressions, such as literature, painting, theatre, music. The main reason is that their founders are Argentineans. On this occasion we want to stress on the musical expressions of the Ibero American composers whose notes are sweetly amalgamated, in our opinion, in the suggestive (and idyllic) landscape offered by Radovljica and the nearby Bled lake.
The competition is supported by the Municipality of Radovljica that grants, in the major category, the first prize "City of Radovljica". The second prize is awarded by the Trevisan family in tribute to the pianist Filippo Trevisan, the third is awarded by the cultural association La Casa de Kamna. We would like to thank very much the artistic directors Teresa Trevisan and Ruben Dalibaltayan who have accepted this challenge.
Ana Cecilia Prenz Kopušar
President of the cultural and artistic association
La Casa de Kamna
The photo of "Radovljica under the snow" on the cover by Žarko Petrovič
The second photo "Hands on the piano" by Ruben Dalibaltayan