OCTOBER 27th - OCTOBER 31st 2020
Teresa Trevisan (Italy)
Daniel Rivera (Argentina, Italy)
Siavush Gadjiev (Rusia, Italy, Slovenia)
Cristina Marton - Argerich (Romania, Germany)
Milana Chernyavska (Ukraine, Austria)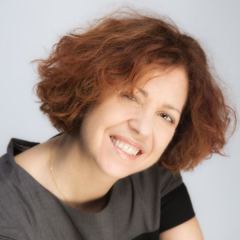 The Italian pianist TERESA TREVISAN was born in Palmanova and graduated "cum laude" from the Trieste Music Conservatory "Giuseppe Tartini". She started her piano studies with Maria Puxeddu going on to learn with Professor Luciano Gante at the Trieste Music Conservatory. Afterward she advanced her studies at the Ecole normale de Musique "Alfred Cortot" in Paris with Aquiles Delle Vigne, becoming then his assistant there. Teresa Trevisan was awarded various recognitions at national and international competitions performing in numerous Italian cities (Venice, Rome, Padua, Milan, Gorizia, Udine) and abroad (Paris, Brussels, Skopje, Bitola, Rotterdam, New York, Hartford, Washington, Salzburg, Ulan Bator, Vilnius, Izmir, Tirana, Novi Sad, Sofia, Cork Konservatorium and Boesendorfer Saal im Mozarthaus in Vienna, Trinity Laban College in London…). Her interest in Chamber Music was born at the courses of the International Menuhin Academy of Gstaad and the International Academy of the Trio di Trieste in Duino. Her performing debut as a piano duo with her brother Filippo was held in 1989 at the Bourg Madame Festival (France). The Rachmaninov Opera omnia recording (for two pianos and four hands) and the Bach Brandenburg Concertos (arrangement for piano duet by Max Reger, revised by Filippo Trevisan for Velut Luna) received a great critical acclaim. In 1998 the duo was awarded the "Morét d'aur" prize. Since 2002 Teresa Trevisan has been playing with the pianist Flavio Zaccaria. Aiming to discover a repertoire of less well-known works, in 2005 they recorded a CD entirely devoted to unpublished works of Max Reger (2005 Velut luna). The Duo Trevisan-Zaccaria was awarded an Honorary Mention at the Web Concert Hall Competition 2006. She recently performed with the Italian cellist Luca Fiorentini in the USA reaching Washington and New York. As a teacher, many of her students have been selected and awarded in some of the most prestigious national and international competitions, such as the Gina Bachauer-Salt Lake, the Isidor Baijc-Novi Sad, the Jeunesses Musicales-Bucarest, the Yamaha Music Foundation of Europe, the Stefano Marizza International Piano Competition-Trieste, the Premio Pianistico Bengalli-Val Tidone, the Concorso Clementi-Firenze-Lastra a Signa,Italy; the Chopin Piano Competition, Radovljica, Slovenia; the "Stefano Marizza"-Trieste; the Premio Pianistico Bengalli-Val Tidone; The International Piano Competition-Osimo; the Adilia Alieva-Svizzera, The Thomas & Evon Cooper International Piano Competition, USA; The Ettlingen International Competition for young Pianists, Germany; the International Piano Competition for young pianists ARTHUR RUBINSTEIN, Poland; the Aarhus International Piano Competition; the Busoni Piano Competition. She is regularly sitting in the Jury of many National and International Competitions. Teresa Trevisan is currently full time piano professor at the Music Conservatory of Trieste after successfully participating in the last State National Competition. She is regularly invited to give piano and piano-duo masterclasses. Among the most recent, the Oulu University in Finland, the Conservatorio Superior de Música" Manuel Massotti Littel" of Murcia in Spain, the Lithuanian Academy of Music and Theatre in Vilnius, the Conservatoire Royal de Mons, the Yasar University of Izmir, the Sofia Music Academy, the CIT School of Music in Cork, the Konservatorium Wien, the Trinity Laban College in London and, through a videoconference in the frame of the LOLA project, at the Fort Worth Texas Christian University (USA). Since 1998 she has been the artistic director of the Festival Musiche in Fortezza of Palmanova and the Piano Competition "Filippo Trevisan".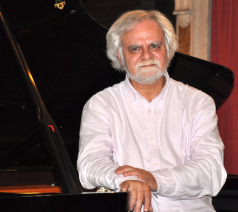 DANIEL RIVERA
He made his Italian debut in 70s thanks to some very important international competitions he was awarded in, like the "Ferruccio Busoni", the "Dino Ciani", the "Ettore Pozzoli" the "Rina Sala Gallo", the "Cata Monti", the "Beethoven" in Wien, the "Reine Elisabeth" in Bruxelles, the "Liszt-Bartok" in Budapest and the "Paloma O'Shea" in Santander, achieving three absolute first prizes, two second prizes and several other special mentions.
Afterwards he started a prestigious piano concert career, performing in the most important theatres worldwide - among them the Sala Philarmonia in Kiev, the Queen Elizabeth Hall in London, the Park Musik Hall in Dallas, the Musikverein in Wien, the Teatro Colòn in Buenos Aires.
Nowadays Daniel Rivera is widely renowned and highly esteemed worldwide within the piano concert landscape, considered a pioneer of piano challenges and a performer of programs and works very rarely played; this interest hit the highest spots in 2002, when he presented - in a world premiere performance - his transcription of the "Rite of Spring" by Stravinsky confirming once again his extraordinary technique and interpretative skills.
This impressive and worldwide unique transcription captured the interest of Martha Argerich, who personally invited Rivera to the "Progetto Martha Argerich" in Lugano, where he performed in June 2009. Since that time, the link with the legendary Argentinian pianist turned into an intense artistic cooperation. With Martha Argerich, Daniel Rivera performed in piano duo (two pianos and piano 4 hands) at the Teatro Ponchielli in Cremona, at the Teatro Lirico in Cagliari, at the Politeama Theatre in Catanzaro, at the Teatro Nuovo Giovanni di Udine, at the Piano Festival of Pietrasanta and Ascoli Piceno, up the legendary concerts on 19th and 20th October 2012, at the Teatro El Circulo of Rosario (Argentina) - four CDs have been released in June 2014, edited and distributed by IRCO in Buenos Aires - and for the inauguration of the Petrarca Theatre in Arezzo on December 2015, and the prestigious "Greek Theater" of Taormina (Sicily) in August 2019.
Still for IRCO Cosentino in Buenos Aires he recorded two CDs with Franz Liszt Opera transcriptions and paraphrases, as well as the 12 Trascendental Studies. Jury member within some relevant international piano competitions, Daniel Rivera is extremely keen of teaching: besides his faculty chair at the "Istituto di Alta Cultura Musicale Pietro Mascagni" in Livorno, at "Accademia Strata" in Pisa, at the "Academy of the Arts" in Sarzana and at the "Musica Ritrovata" Academy in Livorno, he is frequently invited to hold several high piano courses and master classes in Italy and abroad, such as at UNR, University of Rosario (Argentina) Conservatory of Music in Udine, Parma, La Spezia, Bari, Monopoli, Trieste, Cosenza, the Lemmeintitut in Leuven, Belgium, the "Summer Musical Holidays" in Urbino, the International Festival "Duchi d'Acquaviva" in Atri, "Via Francigena" International Arts Festival in Lucca, and the Livorno Music Festival.
Born in 1952 in Rosario (Argentina). Thanks to the scholarship gained by winning the first prize "Vincenzo Scaramuzza" organized by the "National Fund for Arts" and the "Argentinian Mozarteum" in 1973 he moved to Italy where - under the direction of M°Alessandro Specchi - he achieved the Italian Diploma at the Cherubini Conservatory of Music in Florence with 10/10 cum laude grade and the honor mention. Then he completed his studies with M°Alessandro Specchi and Maria Tipo in Florence and with Ludwig Hoffman in Munich.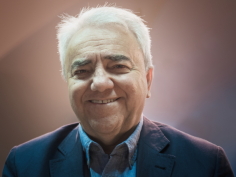 SIAVUSH GADJIEV
The pianist Siavush Gadjiev completed his musical education at the Tchaikovsky Conservatory in Moscow as a student of famous teachers such as Bella Davidovich and Boris Zemliansky. At the Moscow Conservatory he also obtained the Master of Music degree ("Course of Interpretation") and was invited to teach in the prestigious Central Special Music School of the Moscow Conservatory, intended to train the most musically gifted pupils from the ex Soviet Union as well as from Japan, Hungary, Yugoslavia, Romania, Korea, United States. He taught many highly talented pupils, amongst whom there were winners of the Tchaikovsky competition, Axa Dublin, Schumann, Casagrande and other competitions. Gadjiev develops an educational activity running master classes, seminars and thematic lectures-concerts in Russia, Slovenia, Croatia, Germany, Italy, with particular emphasize on the interpretation of Mozart, Beethoven, Rachmaninov and Prokofiev. He also leads special classes for future pedagogues. Siavush Gadjiev has held recitals in many cities of the ex Soviet Union, Germany, Slovenia, Croatia, Yugoslavia, Italy and the USA. He has also performed with major orchestras and in chamber music ensembles with distinguished European musicians. He is a member of the "Ljubljana Piano Trio". He was jury member of many international piano competitions, amongst them: "Ferenc Liszt" in Budapest, "Hummel" in Bratislava, "Città di Cantù" and many others. Siavush Gadjiev has held many master classes and keeps having them all over Italy, Slovenia, Germany and the United States. He lives in Italy and teaches at the Conservatory for Music and Ballet in Ljubljana (Slovenia) and in Gorizia, in a private school for young talents, in which he has many students from different parts of Italy and Slovenia, amongst them Giuseppe Guarrera (2nd Prize Winner at the Mottram Manchester International Piano Competition), Alexander Gadjiev (1st Prize Winner Hamamtsu piano competition 2015 and finalist of "Busoni" International Piano Competition in Bolzano) and many others. Currently he is also giving master classes and lectures for Master Degree students at the "Giuseppe Tartini" Conservatory in Triest. Gadjiev is the Artistic Director of the "Giuliano Pecar" International Piano Competition and the "Estate di Gorizia" summer festival. The reviewer and musicologist Renato della Torre defined him in "Messaggero Veneto" as an artist "of great talent, supported by the splendid pianistic technique." "Gadjiev hypnotized the audience with the Prokofiev's Seventh Sonata in B flat Major" ("Corriere dell' Arte", Turin). "The interpretation of Brahms' pieces was a musical event which will live in the memory for a long time… Gadjiev demonstrated the great rich traditions of the Russian piano school" (Olga Jovanović, "Promuzika", Beograd). "The extraordinary pianist Gadjiev performed Schumann's Quintet like it was sculptured in marble." (J. Šetinc, "Večer", Maribor). "The public was impressed by a most perceiving, delicate and philosophical performance. Moments of high intensity and of various sound colours were magically created by the musician." (Rudolf van der Vecht, "Westfalische Post", Wuppertal).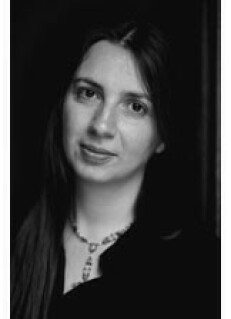 CRISTINA MARTON - ARGERICH
Born in Romania, Cristina Marton studied in Berlin with Georg Sava. She also received lessons from Christian Zacharias, Leon Fleischer, Martha Argerich, Dmitri Baskirov, Stephen Kovacevich, Andras Schiff, Radu Lupu and Alfred Brendel. She has won numerous prizes at international competitions such as the "Arthur Schnabel" (Berlin 1994), "Geza Anda" (Zürich 1994), "Clara Schumann" (Düsseldorf 1997), "Mozart" (Salzburg 1999) and the First "Martha Argerich" International Piano Competition in Buenos Aires 1999. As a chamber musician, Cristina regularly performs since 1998 with violinist Barbara Doll and since 1995 with her piano duo partner Aglaia Bätzner, winning the First Prize in the Murray Dranoff Two Piano Competition in Miami, USA and the First Prize in the Chamber Music Competition in Caltanissetta. During the past seasons Cristina Marton was invited to perform in several of the most renowned music centers worldwide such the Berliner Philharmonie, Warsaw National Philharmonic Hall, Auditorio Nacional de Madrid, Opernhaus Zürich, Herkulessaal München, Taipei National Hall, Teatro Colón de Buenos Aires, Mozarteum Salzburg, Atheneum Bucharest, Hong Kong City Hall, BAM Theater New York, Playhouse Theater Edinburgh, Frankfurt Alte Oper, Auditorium Conciliazione Roma, etc.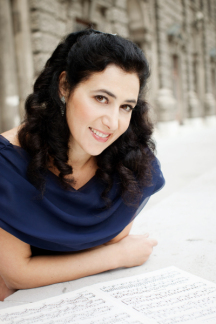 MILANA CHERNYAVSKA
A German artist with Ukrainian roots. Looking back at her impressive career, she established herself as one of the leading pianists and pedagogues of our times. Her critics agree with Alfred Brendel, who wrote that "Happiness was complete when one listened to Milana Chernyavska". Since 2009 she is a professor for the piano at the University of Music and Performing Arts in Graz, Austria. She is also a professor at the International Music Academy in the Principality of Liechtenstein since 2010. With her doctorate theses "The evaluation and pedagogical aspects of the theory of interpretation" she leads a discourse on insights from a perspective of musicology.
Milana Chernyavska is a sought-after teacher at international master classes as well as a jury member at various prestigious piano competitions, such as the ARD in Munich, Ferrucco Busoni in Bolzano,
Mozart in Salzburg or the Bluethner Goldaward in Vienna. Her students constantly win top prizes at important international competitions as Santander Paloma O'shea, Ferrucco Busoni, Maria Canals, Vendome Prize at the Verbier Festival, Vladimir Horowitz Competition and competitions in Los Angeles , Ettlingen, San Marino, Malta and many more. At the age of seven, she played her first concert at the Philharmonic Hall in her native town of Kyiv. In 1990, she graduated with distinction from the State Tchaikovsky Conservatory, where Prof. W. Sagaidachny was her professor. This was followed by master classes with renowned teachers and famous pianists, including Alfred Brendel, Dmitri Bashkirov, Vladimir Krainev, Sergio Perticaroli, and Alexander Lonquich. In 1994 Milana Chernyavska received the most important award of her homeland, "Merited Artist of Ukraine". From 1995 to 1998 she completed the master study of Prof. Margarita Höhenrieder and Prof. Gerhard Oppitz at the Munich Music Academy.
Milana Chernyavska appears regularly at international festivals and major music centers around the world. She performed at the Lucerne Festival, Ruhr Piano Festival, Pablo Casals Festival, Rheingau Music Festival, Heidelberger Frühling, Schleswig-Holstein Music Festival, Festival Mecklenburg-Vorpommern, Schwetzingen Festival, and in halls like Vienna's Musikverein, Amsterdam's Concertgebouw, Tokyo's Suntory Hall, Munich's Herkulessaal, London's Wigmore Hall, New York's Carnegie Hall, and St Petersburg's Philharmonic Hall. Her artistic achievements were honored with numerous national and international awards, including competitions in Paris, Florence and Kyiv, where she won a gold medal at the International Piano Competition "Vladimir and Regina Horowitz".
As a soloist Milana Chernyavska performs with many renowned orchestras, while audiences and critics cheer for her solo recitals. In 2013 she played at the Ruhr Piano Festival, where she was awarded the prestigious Alfred Brendel Prize. Milana Chernyavska's discography contains more than 20 CDs which have been published with such world leading labels as Decca, Sony, EMA, and others. Her recordings received international prizes like the Diapason d'Or, BBC Music Award and Pizzicato Super Sonic Award. In 2014 she received Germany's most important media prize - the "Echo Prize", in the category "Classical without Borders". Apart from her solo career, Milana Chernyavska is a celebrated chamber musician. As a recital partner, she appears regularly with such artists as Julia Fischer, Lisa Batiashvili, David Garrett, Arabella Steinbacher, Sebastian Klinger, the Vogler Quartet, Maximilian Hornung, Daniel Müller-Schott, Susanna Yoko Henkel, and others. She founded the Milander Quartett, which has quickly developed into a sought-after ensemble and was described by the press as "four excellent instrumental soloists who have found each other in a perfect harmony" after the quartet's debut in Munich Philharmonic.